Top Foreign Country Searching for Miami Homes. Which one is it?
Posted by Luz Abreu on Thursday, May 26, 2022 at 3:24 PM
By Luz Abreu / May 26, 2022
Comment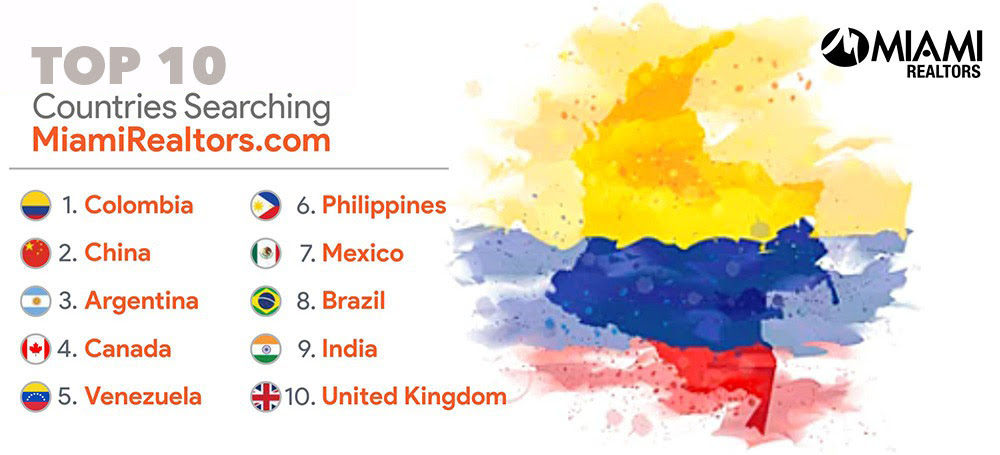 "International homebuyers are finally seeing restrictions lifted and they're back to searching and buying Miami real estate: the No 1 destination in the U.S. for foreign buyers."
Colombian consumers posted the most global web searches for Miami homes in March 2022, according to a new report by the MIAMI Association of REALTORS® (MIAMI).

Past year, Colombia buyers purchased 12% of all international purchases in South Florida. Argentina (13%) finished first. Venezuela (10%) finished third.
Global buyers purchase in Miami because Miami is a world-class global city with better real estate prices than other similar global cities. It is more than just a safe investment. Foreign buyers feel at home with our incredible diversity and acceptance of all cultures, along with all our amenities.
New York Tops States Looking for Miami Homes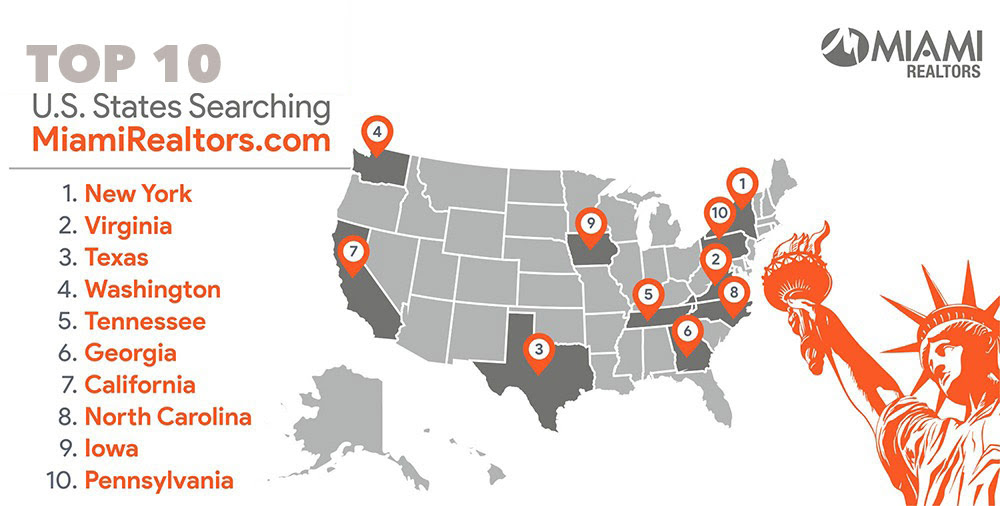 New York registered the most domestic Miami real estate web searches in March 2022. New York also finished as the No. 1 out-of-state buyer in the South Florida area in 2021, according to the 2021 Profile of International Home Buyers of MIAMI Association of REALTORS®
Are you considering investing / buying / selling? Let's connect!