Miami Real Estate Market Watch: November News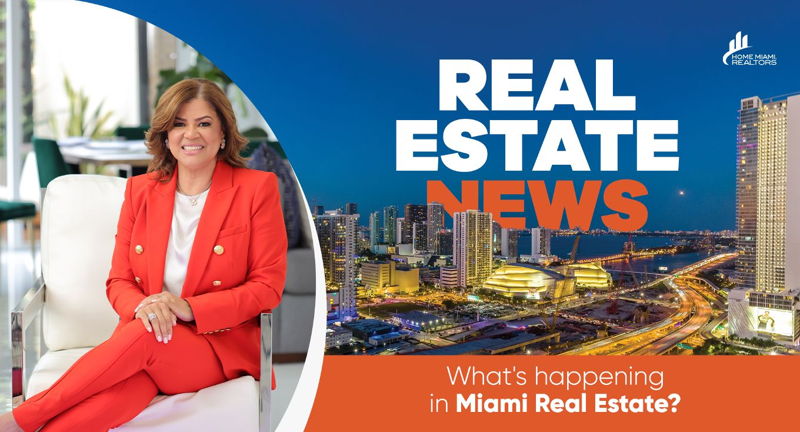 More than a decade ago, in 2010, a pre-construction waterfront luxury condo in the Miami market would fetch around $400 a square foot, representing a 50 percent cut from prices buyers were paying two years earlier.
"Today, no one is signing for less than $1,000 a square foot". The dramatic rebound shows Miami has evolved into a global city that is attracting not only ultra-wealthy buyers from all over the U.S. and abroad, but also drawing out-of-state and foreign financial firms to South Florida. Keep reading and discover all that's happening in Miami Real Estate right now!
---
"Miami Could Replace New York As World's Financial Center"
Miami could become the financial capital of the world, according to billionaire Ken Griffin. Griffin made his remarks in an interview with Bloomberg. Griffin, who is the founder of Citadel, moved his company from Chicago to Miami last year.
"We'll see how big Wall Street South becomes," Griffin said. "Miami I think represents the future of America." Griffin added. "Incredibly vibrant economy."
New Details On Mandarin Oriental Brickell Key Development
Developer Swire Properties has also released new details on the Mandarin Oriental towers planned on Brickell Key.The Residences at Mandarin Oriental, Miami will be located in two towers.The first tower will rise over 800 feet and offer 228 residential units.
Construction Continues At 40-Story Downtown Miami Tower
Construction is continuing at downtown Miami's 501 First tower.The 40-story tower is unusual in that it is being built without a parking garage.It will include 448 residential condos allowing short-term rental, along with 3,198 square feet of retail.
Related Group Breaks Ground On 56-Story Casa Bella Residences
Another residential tower has just broken ground in Miami.Related Group, in partnership with Alta Developers, officially broke ground on the Casa Bella Residences by B&B Italia this novemberMore than 80% of residences in the 319-unit project are now in contract.